GLASS KILN FIRING
We have 8 kilns of various sizes with a total capacity of 38 sqm, including one of the largest fusing kilns worldwide, max. size 3.2 m x 6.2 m.
Our kilns are used to fire glass paints, to slump glass and for fusing.
Slump-molded glass on specialized kiln bed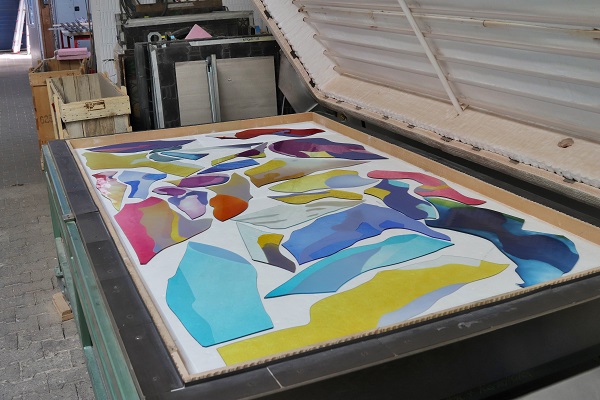 Painted glass assembled in the kiln, ready for firing.
Before firing, glass colors appear matt, afterwards they are translucent and vibrant