History
Based on the 1866 founded Glasmalerei-Werkstätten Derix, DERIX GLASSTUDIOS Taunusstein have developed to be a worldwide well known company, with a reputation for manufacturing architectural art glass of highest quality.
Nowadays, the studio is combining tradition and the most recent glass technologies – always ready to respond to new challenges responding to the needs of and in close cooperation with artists, designers, architects and project developers.
SETTING THE COURSE FOR THE FUTURE
company anniversary 150 Years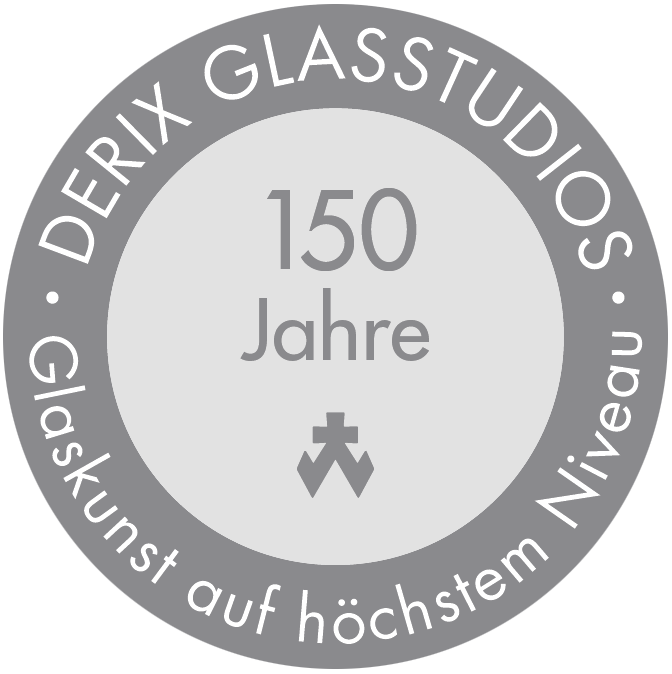 Rainer Schmitt becomes new proprietor, Chairman and CEO/MD of DERIX GLASSTUDIOS Taunusstein.
Rainer Schmitt joins the company and the Management Team
The 100 years anniversary of the appointment "Pontifical stained glass studio" by Pope Pius X
Establishment of a sales office in Oakland, CA
Barbara Derix, daughter of Wilhelm Derix IV, joins the company
125 years anniversary of DERIX GLASSTUDIOS and building of a new show room site in Taunusstein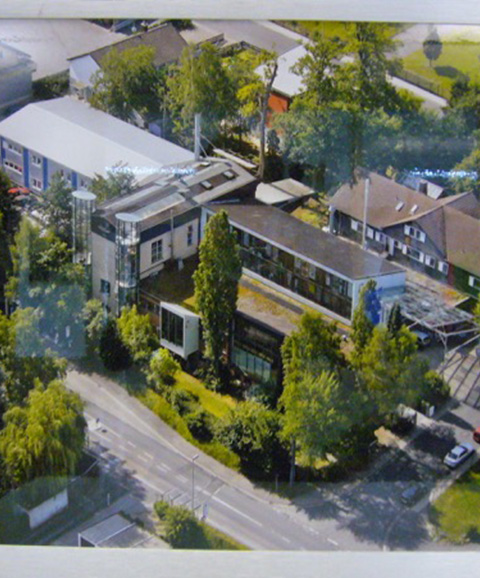 Opening of a subsidiary in Bloensdorf, Brandenburg
Establishment of a representing office in England with Andrew Moore in London
The sister of Wilhelm Derix IV, Ursula Derix-Rothfuss joins the company
Opening of a subsidiary in Taunusstein close to Frankfurt
Wilhelm Derix IV, born 1946, the son of Ludwig Derix, joins the company
Takeover of the art glass studio Ludwig Wilhelm in Rottweil by Wilhelm Derix III, subsequently to be managed by his brother Ludwig Derix, born 1912
Establishing a restoration studio at the Cathedral workshop in Cologne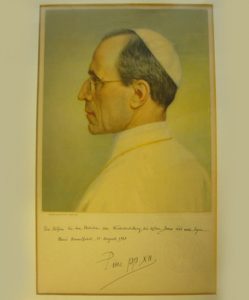 Separation of the studios, Willi Derix moves to Düsseldorf
Wilhelm Derix III, called Willi, born 1904, joined the company
Establishment of the first US representative office at CLINTON GLASS Chicago
Fabrication of art glass for the Chapel in Rome, Italy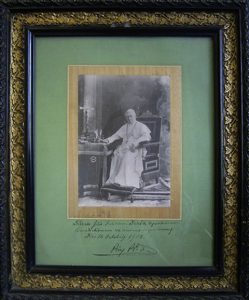 Fabrication of an art glass piece for the Scalo PioX in Rome, Italy
Appointed knight of the Papal Order of St. Sylvester and appointed "Pontifical stained glass studio" by of Pope Pius X
Wilhelm Derix II, born 1872, took over management of the studio in Goch.
His brother Heinrich Derix I, born 1869, took over management of the studio in Kevelaer
Errichtung einer Filiale in Kevelaer
Foundation of the glass studio in Goch by Wilhelm Derix I.
His two sons were apprentices of the traditional painter Friedrich Stummel in Krefeld.