The Studio
The heart of DERIX GLASSTUDIOS Taunusstein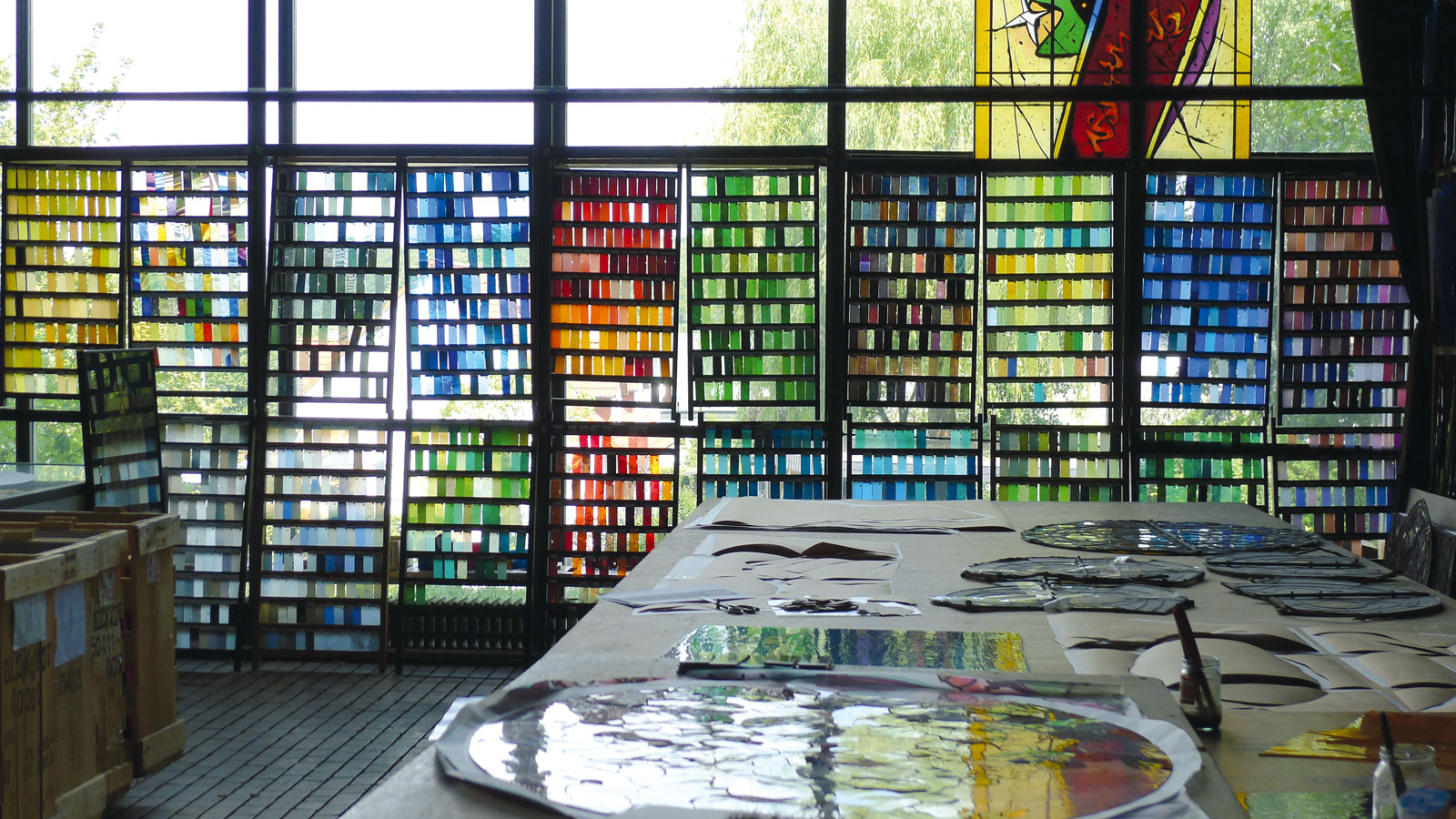 This is the place, where the designs are translated into art glass. Based on the long term experience of our specialized employees, the execution will be on highest technical level and in perfect craftsmanship.
Most important is the close cooperation between our employees and the customer: together, decisions are made concerning the execution, the proper techniques will be selected and the colours chosen. This close contact will be kept up during the complete manufacturing process, adjustment of execution and the optimal reconciliation of the various phases will guarantee the best possible result, the main focus to be the most faithfully translation of the artist's design.
To meet the utmost result, the most advanced equipment of the studio, in addition to the mastership and motivation of our employees, is a main criteria:
2 acid etching booths
2 airbrushing booths
1 sandblasting booth for free style manual sandblasting
1 sandblasting plant for large-scale sandblasting and gradations
8 kilns, various sizes. The max. size kiln covers 3.2 x 6.2 m and possibly is one of the largest worldwide
Fully equipped restoration room
Fully equipped drawing room, incl. CAD system and large scale printers
Im "Aufrissraum" steht die Vorbereitung im Vordergrund: Digitale Bildbearbeitung, automatische Umsetzung von 1:10 Entwürfen in den Originalmaßstab basiert auf aktueller (EDV)-Technik, mit dem CAD System können beispielsweise auch neue Halterungen entwickelt werden.
Keine Übersetzung vorhanden